Title / Author/ Link to Buy
click to enlarge
What it's about
The Marketing of Evil

by David Kupelian


"The Marketing of Evil is a serious wake-up call for all who cherish traditional values, the innocence of children, and the very existence of our great country." —Dr. Laura Schlessinger, talk-show host and author

"It's often said that marketing is warfare, and in The Marketing of Evil, David Kupelian clearly reveals the stunning strategies and tactics of persuasion employed by those engaged in an all-out war against America's Judeo-Christian culture." —David Limbaugh, syndicated columnist and author

The battle of world views and many of today's most contentious issues receive appropriate attention. Same sex marriages, paedophilia and the legalisation of homosexuality are among the many issues discussed. Promiscuity is itself cited as being portrayed as just another element of "freedom".

The study analyzes how abortion has allegedly been portrayed as a "choice", a "personal decision" arrived at between a woman and her Doctor, with little or no attention being given to the morality surrounding the issue or the welfare of the unborn child. When a woman arrives at a
Planned Parenthood "killing field", the woman becomes a "sale" there to them; she is more often than not professionally "nudged" and "led" into the decision to kill her baby, because "Doctors" there see dollar ($$) signs. Typically these "doctors", demand non-traceable cash from the mother--something IRS should question.

For starters. Why don't we demand that the Law changes --saying a mother MUST first stop by an adoption agency before stepping foot in a Planned Parenthood "Killing Field"?

Read how the Gay Agenda has managed to control America's media to turn our thinking of
homosexuals as sinners and deviants to poor, poor gays that have been so misunderstood for so long.

Read how the Homosexual Agenda has managed to control America's media to turn our thinking of homosexuals as sinners and deviants to poor, poor gays that have been so misunderstood for so long.

There was a time when Americans knew that homosexuals were not born that way, but rather had their normal identity-gender redirected and disturbed via early childhood experiences; typically, an "attack" by a homosexual or other deviant, possibly a family member.

But homosexuals have managed to hoodwink the US media (and Presidential candidates like Kerry) to buy into the lie that they are born that way. Concomitantly, homosexual deviant behavior is protected --so that they can now freely multiply. But God is not amused.

Also, through a selective approach to this contentious subject, the media is cited as portraying the Israelis as the "aggressor", whereby the viewer/reader is subjected to what is cited herein as the "Trojan Horse of the Arab world".


Another example, few of us realize that the widely revered father of the "sexual revolution" has been irrefutably exposed as a full-fledged sexual psychopath who encouraged pedophilia. Or that giant corporations voraciously competing for America's $150 billion teen market routinely infiltrate young people's social groups to find out how better to lead children into ever more debauched forms of "authentic self-expression."

The Politically Incorrect Guide to Islam (and the Crusades)
by Robert Spencer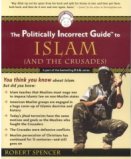 This book should be required reading for all High School and College students.

It is unfortunate that not many more scholars are willing to confront this topic with honestly and integrity. That's because there is academic bias on campus. Muslim students will protest violently and try to get teachers fired. Liberal professors commit the crime of denial by ignoring how much violence and destruction Islam has caused around the world. Islam has been successful in completely wiping out many middle eastern cultures and languages and replaced them with the pagan religion of Islam that requires its made up, nonsense-filled, holy book (Koran/Qur'an) only be read in a language most don't even understand --the language of Arabic.

Muslims destroyed Jewish synagogues, Christian churches & Hindu Temples all over the world, in their zeal to convert the entire world to Islam.

In retrospect, the Crusades were a good thing. They probably allowed the western world a thousand years of freedom from the diabolical Islamic religion. They stopped the expansion of the Islamic empire. This allowed Christianity to prosper in Europe which preserved the gospel for the rest of the world to receive. Christians should never apologize for the the Crusades, because these were a reaction to the Muslim crusades against the entire world. In the 7th century the Muslims took control of Jerusalem, and in the 11th century they began to hassle, kill, molest Christian pilgrims in the Jerusalem area. The Crusades were also in response to the cries of help from the eastern Byzantine Empire, which was very worried about the military threat to it from the Seljuk Turks. So if the Christians did not respond, the Muslims would have conquered all of Europe and wiped out Christianity from the planet. Today we would all be bowing to Mecca instead of worshipping Jesus.


Miracle of Miracles
By Mina Nevisa
Not available in book stores.
Request a copy of this 224 page paperback book from Mina at:
Mina Nevisa
Touch of Christ ministries
P.O. Box 2861
Fairfax, VA 22031
Send about $15.00 ($10.95 + Shipping)
Email her at:
minanevisa@aol.com

You will truly learn what Jesus meant by:
If any man come to me, and hate not his father, and mother, and wife, and children, and brethren, and sisters, yea, and his own life also, he cannot be my disciple. And whosoever doth not bear his cross, and come after me, cannot be my disciple.
Luke 14:26-27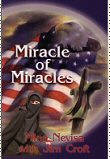 MIRACLE OF MIRACLES is a young upper class Iranian girl's stirring true testimony about how Jesus Christ found her and her husband in Tehran, and how and why they had to escape Iran to avoid execution by radical Muslims. Their crime? They converted from Islam to Christianity. Rejected by her family who she loves, and an utter outcast in her homeland, Mina and her husband made a harrowing journey across the mountains to Turkey, then to Europe, and lastly to America.

If you have any doubt that the Lord Jesus Himself is leading the way and is seeking out worthy believers in Muslim countries --you won't after reading this book of true miracles.

This is a MUST READ if you are a Muslim who has ever wondered why Allah insists that you pray, not in your native language; or why your prayers with Allah always seem to be empty, pointless and one-way. Come out to freedom, and leave all these meaningless rituals behind. Stop misdirecting your sweet and worthy prayers to a deity who simply is not either alive, or there. This is also a MUST READ for any Christian who doesn't believe in miracles, or who wants to meet Muslims face to face and learn about them.

YOU WON'T PUT THIS BOOK DOWN, because the honesty and sincerity of the writer oozes through every page. And her love for the living Lord Jesus is real.
Bruchko
by Bruce Olson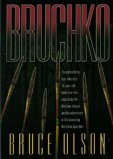 Bruce Olson was a 19 year old kid from Minnesota when he followed God's will for him to bring the Gospel to South American natives. Not knowing a word of Spanish, or any Indian languages, not having a missionary board, or any other missionaries to welcome him, not having a friend in all of South America (except for Jesus Christ), he walked off an airplane in Venezuela, and eventually found himself injured and left to die inside a hut of the Motilone tribe, a group of natives so fierce that even the neighboring tribes refused to approach their territory and guided Bruce only so far, disappearing at the first sign of a Motilone.

How Bruce survives, and reaches these people and how Jesus transforms them is an exciting and enthralling true story that is miraculous, humbling, and glorious. You won't be able to put this book down until you reach the end, and you'll wish for a sequel, as Bruce is alive and well today and still touching folks with the Gospel and transforming power of Jesus Christ.
End Time Delusions: The Rapture, the Antichrist, Israel, and the End of the World
by Steve Wohlberg

The 70 weeks of the Daniel Prophecy have nothing to do with tribulation and the antichrist. There is no text in the Bible that teaches a 7-year tribulation. Daniel 9:27 speaks of nothing to do with an antichrist, a rebuilt Jewish Temple, or even tribulation. Nothing! These 70 weeks ended over 1970 yrs ago.

No area of Christianity has been subject to more misguided interpretation than end time prophecy. Millions of Christians sense we are nearing Jesus Christ's return. Yet when it comes to what the majority thinks will happen during Earth's last days, and what the Bible actually says will occur, the difference is seismic.

Will Christians vanish in a rapture? Will seven years of apocalyptic terror overtake those left behind? Will one future Mr. Diabolical—the antichrist—rise to control the world? Will he enter a rebuilt Jewish temple, claiming to be God? Will Earth's nations attack Israel at Armageddon? Best-selling books like Left Behind and popular apocalyptic movies predict such things. Are they correct?

With clarity and biblical accuracy, End Time Delusions exposes massive errors now flooding through media and in much of today's sensational prophecy writing.

****


The Heavenly Man : the remarkable story of Chinese Christian Brother Yun
by Paul Hattaway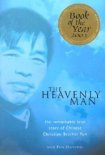 This book is a Testament to the tens of thousands of Christian martyrs --just in the past few decades who have given their lives for Christ in places like China, India, the Middle east, Indonesia, Thailand, Cambodia and North Korea. If you never believed in miracles and the mystical--you will believe after reading how God is moving within China's underground "house churches". It's a modern-day classic that will, perhaps, challenge your faith and your life as no other book you may ever read..

Christians in the Western and developed world are virtually spiritual pygmies compared to our Christian brethren suffering under persecution
and rising to the task of giving testimony to The Gospel with their very lives and their all for Christ, and Christ alone.

This book is an awesome Testimony to our Christian brother Yun and Jesus Our Lord.

****
Eye to Eye
by Bill Koenig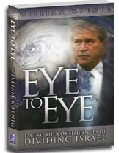 AMERICA BEING THRASHED / WARNED:
In hindsight, the past 10 years has produced more natural disasters than any time in America's history. You can call this coincidence, or you can look at it deeper, as if God is watching America very closely –and grading her on how she treats the nation of Israel, and the land he promised to the descendants of Abraham, Isaac and Jacob.

Can it be that God is not amused, when U.S. Presidents like Carter, Reagen, George Bush, Senior, Clinton, and now George W. Bush meet to divide up Israel? A Palestinian State within Israel, the "apple of God's eye"? Land for peace? Jerusalem divided?

Are you skeptical? How about 88 tornadoes in 48 hours, or 412 tornadoes in 10 days? The list of all the natural disasters is very long, and quite bizarre. Never forget America: God has promised to bless those that bless Israel, and to curse those that curse Israel (Genesis 12:3). Do we bless Israel by pressuring her to give up what she cannot give up?

Just prior to 911 G. W. Bush and Colin Powell were working on the most comprehensive Middle east plan ever offered by an American president. They completed this work on September 10, 2001.

In early 1993, Bill Clinton, Yasser Arafat, and Yitzhak Rabin began intense negotiations on creating a Palestinian state. Shortly after, the World Trade Center was first bombed, then the storm of the century (with tornadoes, hurricanes, floods, heavy snows) arrived in America on March 12. Remember, chimneys on homes could be seen just above the water in St. Louis. The day before Yasser Arafat planned to declare a Palestinian state in May 1999, the largest tornado in Oklahoma history, and the highest speed in U.S. history (318 m.p.h. winds) touched down in Oklahoma.
****
"Glimpses of the Devil : A Psychiatrist's Personal Accounts of Possession, Exorcism, and Redemption" by M. Scott Peck, MD

In this astonishing new book, Doctor Peck reveals his work as an exorcist and attempts to establish a science of exorcism for future research. It offers the first complete account of exorcism and possession by a modern psychiatrist. Peck knows that many readers will be skeptical of or perplexed by his report, and thus he emphasizes that he himself scoffed at the idea of demonic possession before encountering Jersey Babcock. Peck became involved in her case mostly to "prove the devil's nonexistence as scientifically as possible." But a comment by Jersey at their first meeting "blew the thing wide open." "Glimpses of the Devil" is not packed with supernatural tales of levitating beds or head-spinning victims. Rather, the two 25-year-old cases he chronicles involve women who hear voices and behave in a manner that Peck says cannot be explained by conventional science.

****
Spirit of the Rainforest: A Yanomamo Shaman's Story
by Mark Andrew Ritchie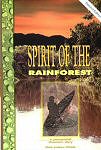 Another fascinating book that is "must" reading for every Christian is "Spirit of the Rainforest" by Mark A. Ritchie. In the book Ritchie tells the story of Chief Shoefoot, a shaman of the Yanomamo tribe of the Amazon forest. Chief Shoefoot, who was demonized at an early age and had numerous "spirit-guides" was led to Christ through the efforts of missionaries who came to live among the Yanomamo people. Shoefoot goes into great detail about how he became a Shaman, his life with his people, and the dramatic deliverance he experienced alone in the rainforest. Shoefoot at one point talks about the "out-of-body" experiences that he and his fellow-shamans had. When he was told about Christ for the first time, he already knew who Jesus was from his "guides". They, however, deceived him into believing that Christ was the "enemy". Chief Shoefoot has toured and lectured in the US about his experience, and was featured on a "Focus on the Family" by Dr. Dobson. This book is essential reading for all Christians.

Review by Tom Richardson

Beware: This book contains some disturbingly gruesome details of real wars the Yanomamo tribes of the Amazon had with one another.... It is never-the-less an awesome look into the world of evil deceiving spirits who fight for the souls of these indians and who "quake" at even the thought of Jesus, and who the Yanomamos shamans caught lying about Jesus. The Indians know Jesus as "Yai Pada" and the Father, who they call "Yai Wana Naba Laywa". They knew of Jesus before the first white man came. The evil Spirits only wanted to lead these Indians to a life of war and revenge. Which reminds me about what Father Amorth a Catholic Exorcist wrote about these demons: "I have heard demons tell me many times that they suffer more during exorcisms than in hell. When I ask "Why don't you go to hell, then?" they answer, "Because we are only interested in making this person suffer." See: "An Exorcist Tells His Story" below.

Jungleman the Shaman wrote: "I wish I had known the truth about Yai Wana Naba Laywa when I was a young man--it would have saved me so much pain and misery. But how could I? My spirits lied so much to me and tricked me. They were so beautiful, so wonderful, so hard not to want. They were the best at telling me split-truth. Now I'm at the end of this life, and I'm ready to begin my real life with Yai Pada." Review by Steve Keohane
****

by Marvin L. Lubenow

A Creationist Assessment of the Human Fossils

In this excellent book by Marvin Lubenow, read why the science of paleoanthropology is not really a science, but an "art" built on an awful lot of guess work - especially regarding the evolution theory.
Under the guise of science, the evolutionary theory has been thrust on us without a shread of direct valid evidence. It's time people woke up to the fact that scientists worldwide are fraudulently holding up on high their bogus theory of evolution. Nothing in the fossil records indicate man existed more than 7,000 - 8,000 years ago (approx time Genesis says Adam & Eve were created). But there is an awful lot of fraud such as Piltdown Man and Neandertal man in our search for our beginnings. And carbon dating is very suspect as most already know.
In this book Marvin Lubenow exposes the "Evolution" scheme quit well. It shows why scientists outright lie to maintain this theory even in light of much more historical and observable evidence for creation. What good is a scientist who has never been "published"? And think how boring a created world would be to a scientist. Answers to these may hint to why the evolution theory does not just flop off the table into cartoon history.
by Bible Probe
****

The Signature of God

by Grant R. Jeffrey
You can order this new expanded version direct from the author by clicking "Products" here

hardcover
This book is monumental in scope! This book is awesome in explaining the hidden secrets God has just now revealed - like the Bible Codes. I found that Mr. Grant's biblical archeology information to be extremely direct and interesting. His arguments as to both - why the Bible is the inspired work of God; and as to why Jesus of Nazareth is who He said He was (the Son of God) are simply "right on the money"! This new expanded version covers the 9/11 terrorist attacks and has updated Bible Code information. This book is easy to read. Bible Probe comment
****

Hidden Messages from the Edge of Eternity
Chuck Missler is truly a Christian with one of the best "handles" on cryptology of any writer I know of. As Chuck points out, it is beginning to look like the large amount of information "clustered" in pertinent areas is showing even the non-believers that something awesome is happening vis-a-vis these Bible Codes. Chuck does an in depth analysis of Prophecies and ancient history. Chuck goes in depth into many of the prophecies Jesus fulfilled and leads one to have no doubt who Jesus is.

After reading Chuck Missler's excellent book and digesting just what is going on here--How can one still wonder that Jesus controlled which books made it into the Bible--and that all are woven together; that Bible stories are not just bedtime stories; because the Lord has authenticated it--as if His word is not enough. In Matthew 5:18: Jesus states; "one jot or one tittle shall in no wise pass from the law, till all be fulfilled".

This is an awesome book--Chuck Missler goes into detail about the Jewish Holidays and many Bible stories; and how they are types. Did you know that tribes of 6 fingered Giants were living in Israel--Goliath was just one? Did you know that Giants were probably the result of the union between the fallen angels and earth women--in yet more disobedience to God in ancient days? This book may be too technical for some; I hope not.


****
We think that Yacov Rambsel is the preeminent authority when seriously discussing the Bible Codes; and in particular finding those hidden gems about Jesus. Yacov, A lifelong Hebrew scholar reports here the absolute thrilling "bomb" that; within the "Suffering Servant" (aka: Holy of Holies) passage of Isaiah 53 where we read:

"He was wounded for our transgressions, he was bruised for our iniquities: the chastisement of our peace was upon him; and with his stripes we are healed"

---Every 12th Letter in Hebrew via ELS (Bible Code) spells "JESUS IS MY NAME".

ELS=Equidistant Letter Sequences
by J. R. Church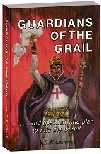 paperback
The story takes you back through the centuries to view an emerging family dynasty who may soon attempt to establish a New World Order and place one of their own at the head of world government. 318 pages. Note: this book is 1 of 5 free with a 1 year subscription to Prophesy in the News Magazine.


One of those rare books filled with little known fascinating facts.